Be a Travel-Savvy Swimmer 
3 things to consider when travelling, helping you tread lightly and responsibly this summer (and next).

Travel by train

If it's a short hop to or around Europe, taking the train can significantly reduce your carbon footprint. According to Our World in Data, it costs the planet six times less than flying, so hypothetically you could make multiple trips and still cause less damage than flying. Plus, it's a lot less stressful, so much more scenic and out-of-this-world spacious. It feels romantic and kind of old-timey, too. Nice.
For our friends who reside stateside, some trains can take you along the golden coastlines of southern California, and others will take you from Napa Valley to New England, so don't think flying is your only option. However, if it is, look into travelling with an airline that offers the option to offset the emissions of your journey and fund projects that either avoid emissions of greenhouse gases or reduce them. Research is key, so make sure you look into a viable and regulated option.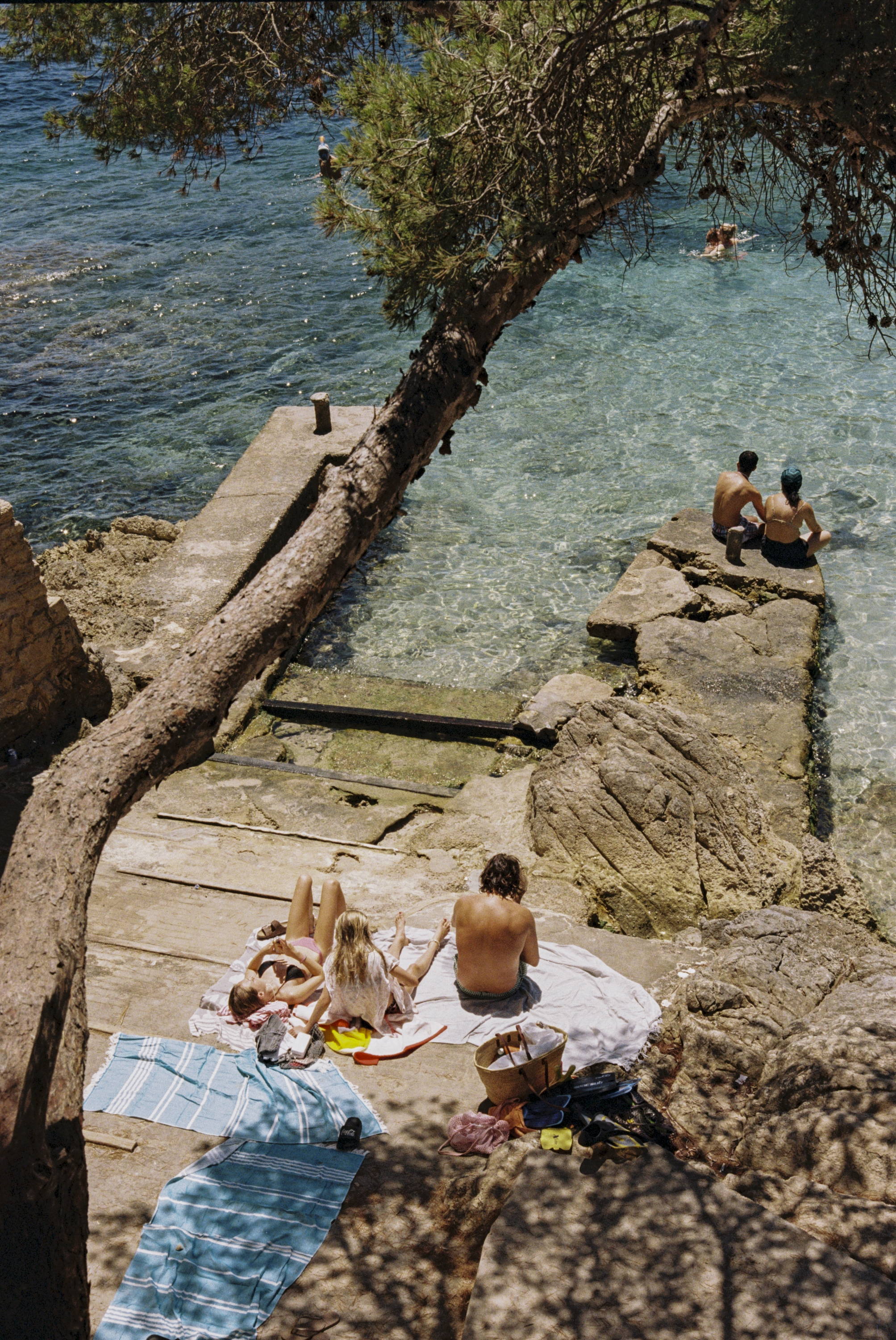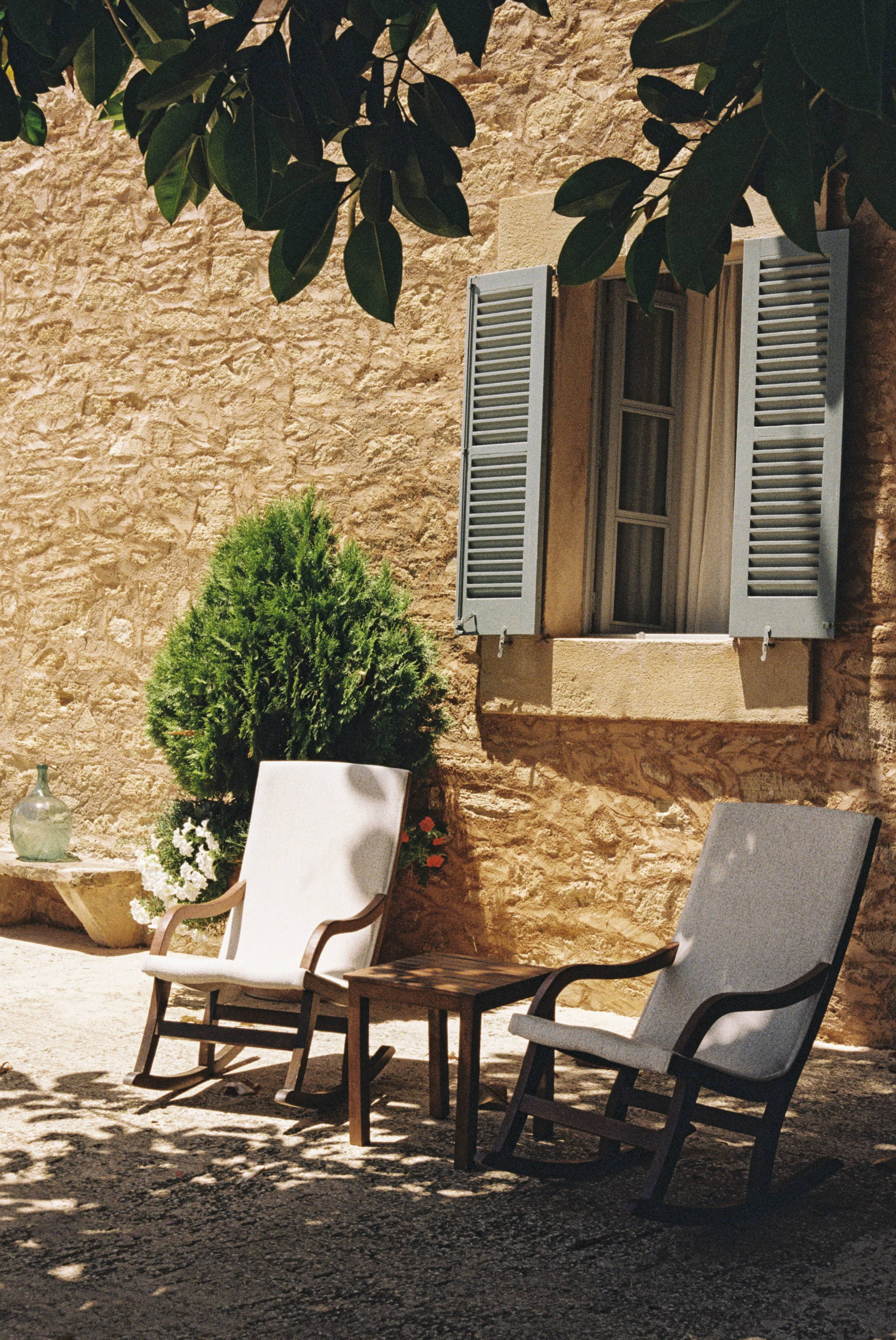 Pack like a pro
Travelling can be stressful and expensive enough. Instead of purchasing overpriced minis, decant your toiletries into reusable containers and always remember your reusable coffee cup and water bottle to reduce your plastic waste. Pack a swimsuit that is simple in style and durable in design, like our Aplomb Two-Piece. After all, a swimsuit that adapts and changes with your body will spend more time in the water and less time in landfill.

Act like a local
Walking around a market is a pretty dreamy way to spend a Saturday morning on your holiday, and buying from local designers and artisans provides jobs and stimulates the local economy. So not only will you have a token of your time there or find a unique souvenir for your loved ones, but you'll also be giving back to the place you've visited.

Look into locally-owned homestays and guesthouses, as well as experiences with local hosts and restaurants, as this will benefit the community you're visiting and make your adventure more authentic.

Travel can be a force for good, but we need to make changes to take responsibility and ensure our journeys are a bit greener, working towards being as squeaky carbon-clean as we can. We hope this will inspire our community to be conscious of how we travel and consider more earth-friendly choices.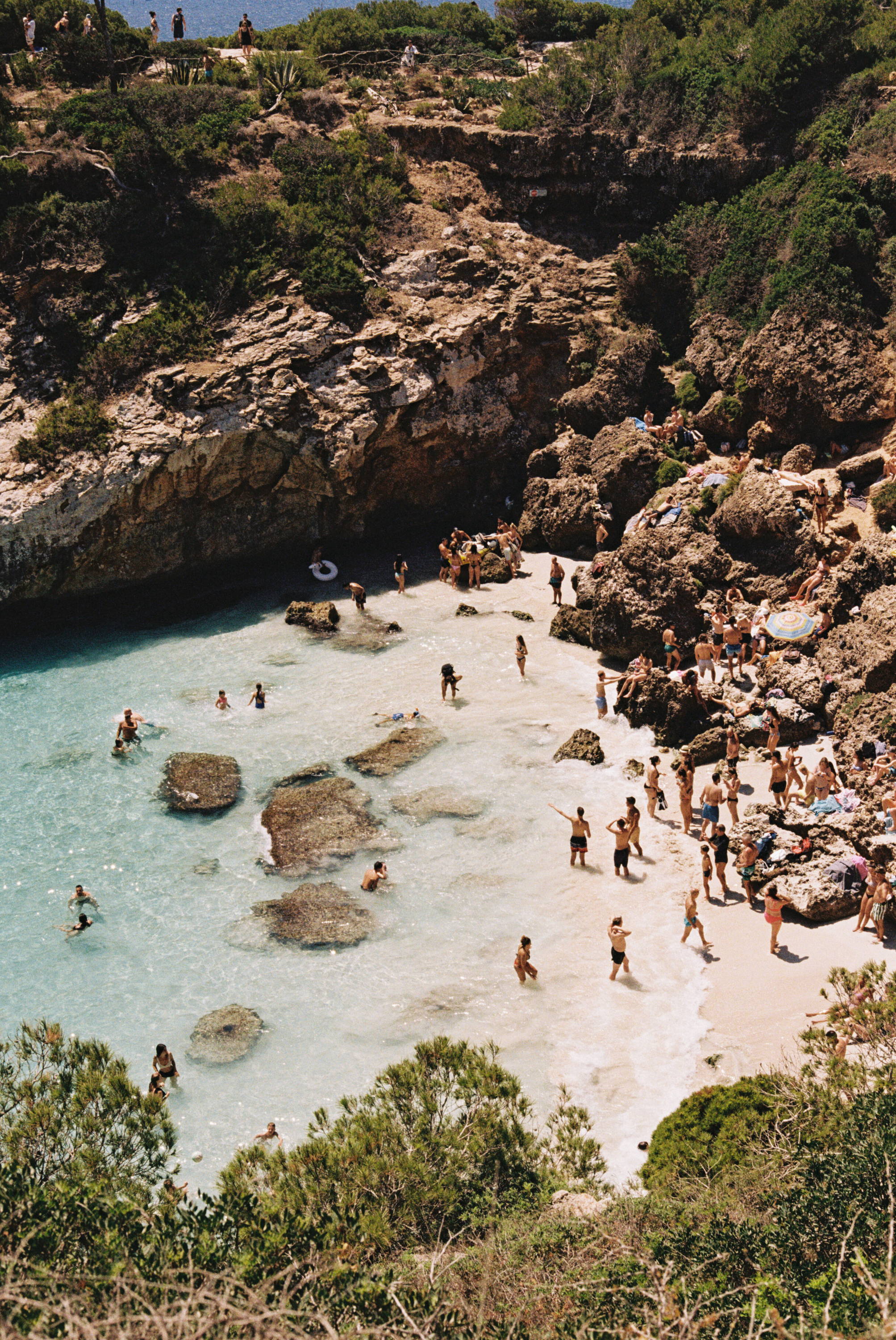 Words by Chelsea Covington
Photos by Brooke Harwood

---