Diving In is an interview series dedicated to showcasing members of our community who are doing important, interesting and inspiring work. We feel very privileged to have a platform such as this to publish their stories, and are eternally grateful for their generosity in sharing them with us.
Diving In with Kirsty Capes: Author of 'Love Me, Love Me Not' and 'Careless'
Last week, we spoke to Kirsty Capes ahead of her latest book release, Love Me, Love Me Not. When it comes to talent and resilience, Kirsty's measure far exceeds that which can be depicted in a succinct interview. Having grown up in foster care from the tender age of two, Kirsty is an advocate for better representation and education of the care system in the mainstream media.
Her debut novel, Careless, was underpinned by the atypical family trope. Though, unlike the adolescent fiction most commonly associated with the care system, it offers mature audiences an insight into the nuance of family dynamics and the subsequent effects on one's sense of self. Careless alludes ever-so-slightly to Kirsty's upbringing, with the protagonist Bess, also being a foster child. There are threads of similitude with the latest release Love Me, Love Me Not, too – namely Capes's profound relationship with the ocean, her experience of loneliness and journey towards forging a sense of identity in adulthood.
Books were a pivotal part of Kirsty's upbringing, and she fondly recalls the sweet nostalgia of preferring to bury her head in a good book over the company of other children. It was perhaps inevitable that a decade later she'd find herself immersed in the realm of literature - both academically and professionally.
Kirsty obtained a PhD in contemporary British fiction under the supervision of Booker Prize winner Bernardine Evaristo. Now, working full-time in the publishing industry, she's already in the infancy stages of her third book — a novel spanning three-generation of women, with a much larger scope than the two former coming-of-age tales. There's a recurring theme with Kirsty's work — the exploration of self, amid weighty backstories and she has no plans to stop writing about topics that truly matter — whether that's empowering female narratives or the portrayal of found family, particularly in adult fiction, where it's most lacking.
Here's what the twice-published author had to say about her latest release Love Me, Love Me Not, women's agency, diet culture and the significance of profound narratives with undercurrents of political discourse.
Love Me, Love Me Not by Kirsty Capes was published in Hardback by Orion (£14.99) on 7th July 2022.
Hi Kirsty, it's so nice to meet you. How are you feeling today?
Hi! Really good, thank you. I've just been out walking and I'm getting back into the swing of the week after a nice sunny weekend.
How did you find the Youswim photoshoot?
Oh my goodness, it was really fun! I've never done anything like that before. I've had my photo taken but not in a professional environment. It was a cool experience.
As part of our Diving In series, we talk to people who are doing extraordinary things. I would love to hear more about what you do and the journey you took to becoming a published author?
Sure, where to start... I wrote my first book Careless as part of my PhD at Brunel University, which I finished in 2019. The pandemic made everything weird though — I'm graduating next month, two years late. Careless was heavily based on my experience of being in foster care, the difficulties that come with it and growing up in the suburbs.
Due to my experience growing up and my perspective on the care experience, I'm interested in telling stories about complicated families, especially involving women and how women relate to each other in different family dynamics. Also, found family and how love can be conditional and unconditional, depending on the circumstances and relationships you have. That's where I started with Careless and I expanded on those themes with Love Me, Love Me Not — another story about found family and love.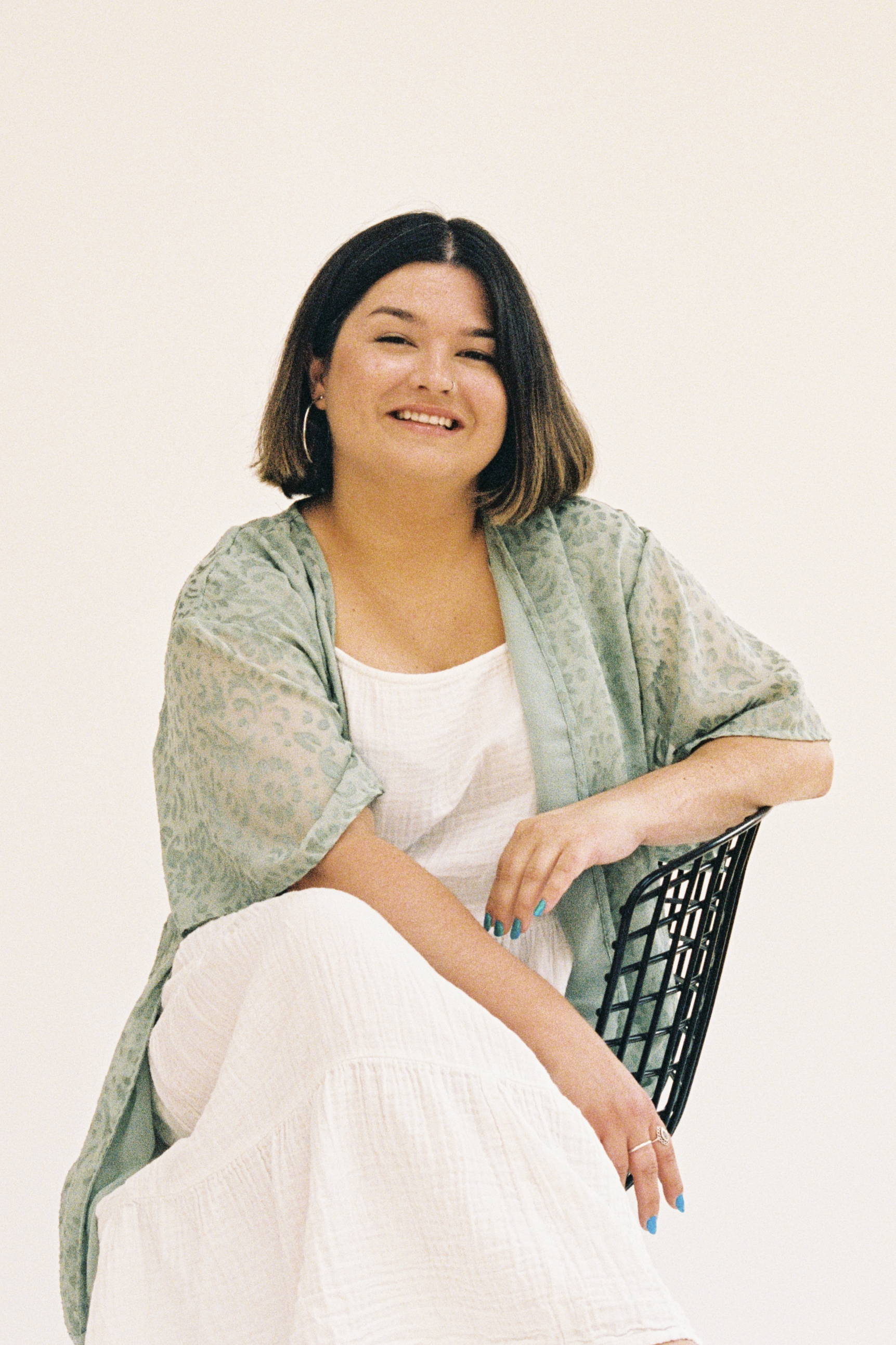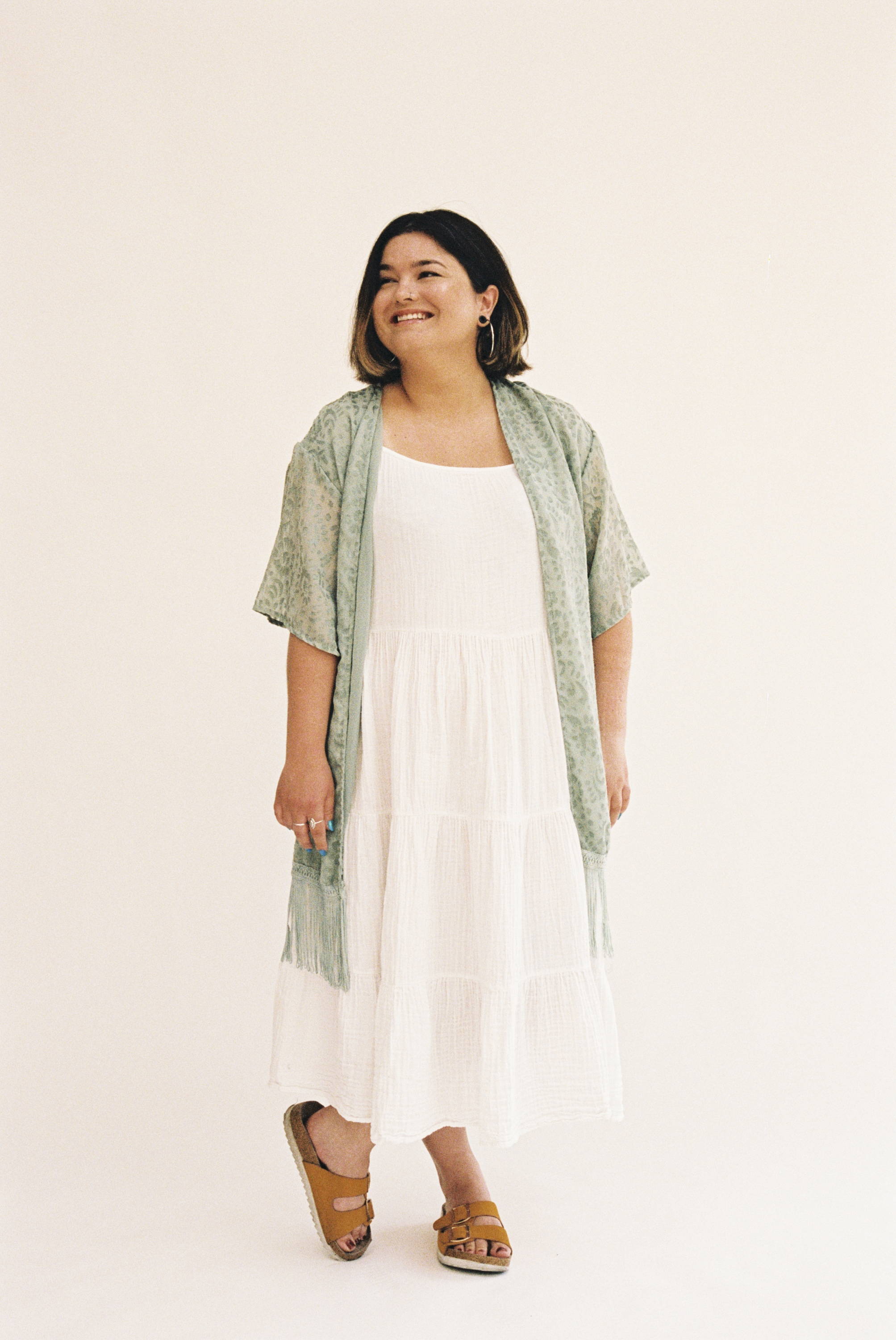 Was reading a pivotal part of your childhood?
I was a huge reader when I was a kid! I was in the library rather than the playground at lunchtime. I've always loved escaping into a different world.
As I've gotten older, I appreciate the value of books – reflecting part of the world to the reader that they might not otherwise have experienced or known first-hand. Books can be a really powerful political tool. What I write about is often political but not in an explicit dogmatic way.
Can you tell me a little bit about Love Me, Love Me Not and how the idea was conceived?
I didn't set out to write the book the way that I did but the impact of the pandemic shaped the character of Lucy and what she was going through. It ended up becoming a coping mechanism and a way for me to write about being lonely in my 20s. I also wanted to touch on online dating and issues of safety. While I was writing Love Me, Love Me Not, Sarah Everard was abducted, so that was front of mind, too.
Careless was so close to home given you channeled your personal experience of the care system. Did you weave your personal experience into this book?
I definitely did. The core themes started with my experience of feeling frustrated with being in my 20s and trying to find meaningful romantic relationships when the only available avenue was dating apps. I was writing during the pandemic which influenced that even further.
The only way I was talking to and meeting new people was via the internet. I found that it had a detrimental impact on my self-esteem and worth. I started seeing myself through a male gaze, in a way. All women experience their identity differently, but it felt like something that resonated a lot with single female friends. I was living alone at the time, so I was starved of human contact.
Do you think women will be able to identify with Lucy?
I hope so. The character in my first book, Bess, was much closer to an autobiographical character than Lucy is, but I think that with Lucy I wanted to write about universal experiences that women go through — like learning to love themselves and feeling comfortable in their skin. That's very much the journey that Lucy goes on. In the beginning, she's uncomfortable in her skin and trying to do the things that she thinks she's meant to do. She has the perfect job, friends she gets on with (but not really at a deep level), and she has the 'perfect boyfriend'. In the end, she realises she doesn't want all of that. She wants to love herself without external validation.
Ultimately, the journey she goes on as a character is learning to love herself and realising what she wants. There is so much around telling us we're not enough. The media we're consuming on all fronts is about body image, our facial features and even personality traits. It's everywhere. It's really hard to deprogram yourself from that and get out of the matrix.
Are you big on swimming like Lucy?
I'm what you would call a water baby. As a child, I was the first one in and last one out. I grew up right next to the River Thames and I used to kayak regularly. My love of swimming has carried through as I've gotten older. I don't ever see myself not living near water. I take Doug (my dog) swimming too and he loves it.
Swimming makes me feel powerful. The way you have to use your body and the range of motion and physicality of swimming is extraordinary. It doesn't matter what your body shape is, or your level of fitness. That's a really empowering thing, especially for women. It felt important that Lucy had something that was hers alone. She has a complex relationship with her family and a crisis of belonging but when she's swimming the extraneous stuff falls away and she has something to hold on to.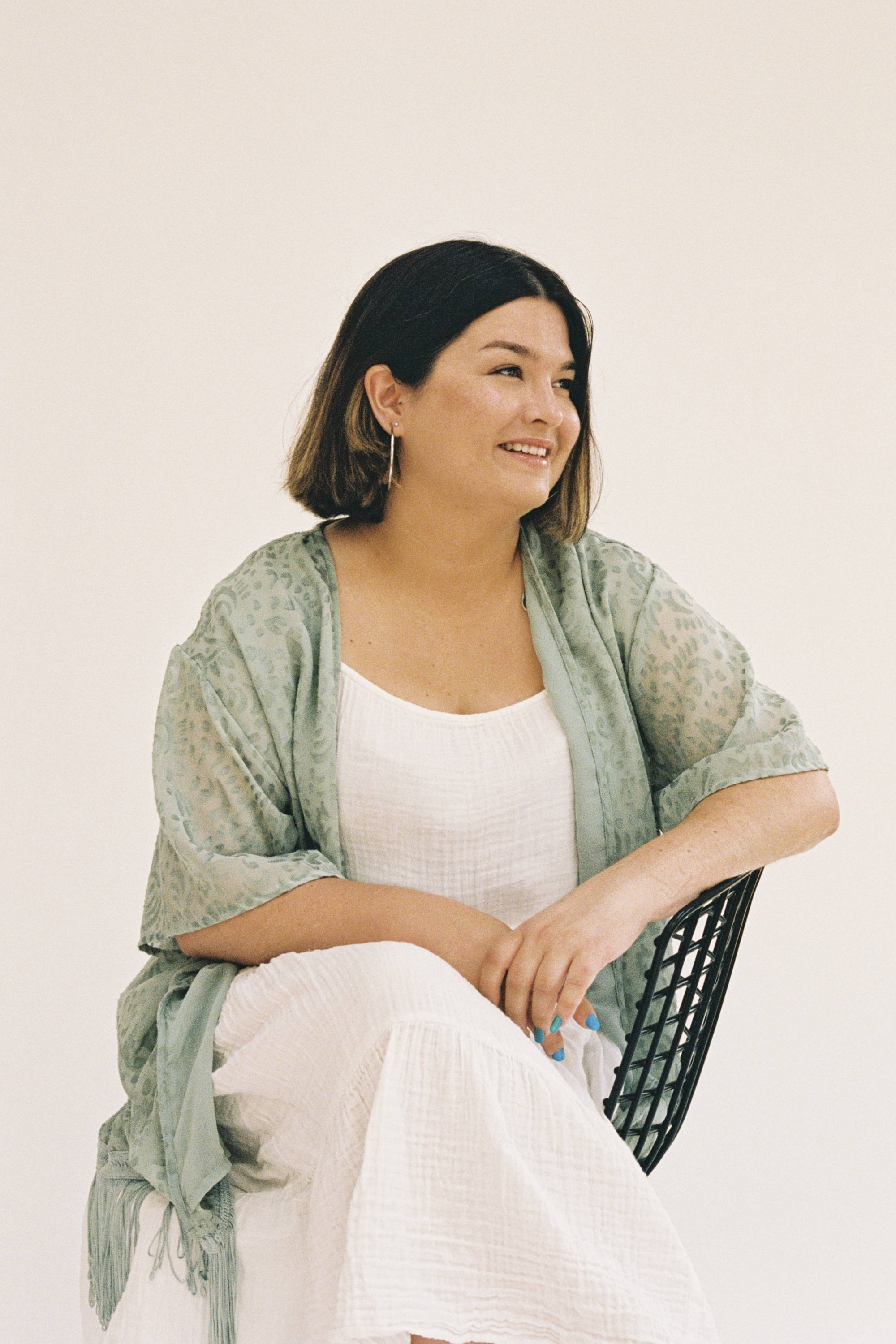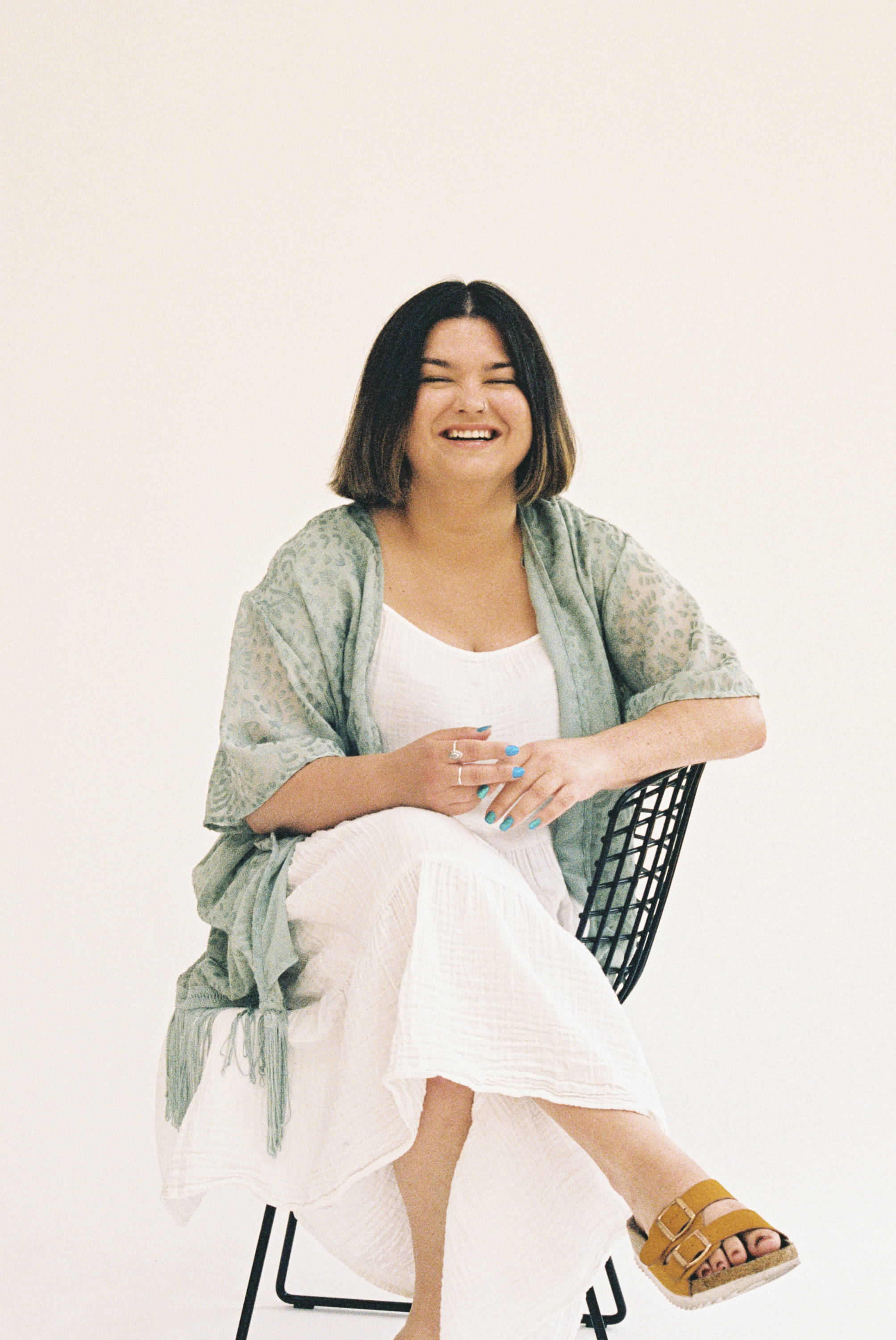 Youswim is proud to advocate for and champion all bodies and the state of flux. Has your relationship with your body changed throughout the years?
I've gone through a process of learning to love my body, but it took me a long time to do so. I found resources that gave me a more positive understanding of my body and taught me to love it. It's so sad how we've been conditioned to feel. I have to tell myself if I put that much emphasis on the way that I look I'm taking away from everything I've done in my life to be successful — I have a PhD! This is something that's woven through the book, "you can't expect anyone to love you until you love yourself" - RuPaul!
I've made a conscious effort to scrub out the brainwashing. The more that we can destigmatise different bodies and feel comfy in our own skin, the easier it will be to help others.
Is body image a prevalent theme in Love Me, Love Me Not?
I didn't want Lucy's body to be part of her neurosis. I don't talk about her physical attributes or that of the other female characters (apart from hair colour and height). I think it's important for the reader to form their own perception. I also didn't want the book to reinforce the idea that all women have issues with their bodies — that felt really important. I would love us to live in a utopia where no one had body anxiety, so I try to achieve that with my fiction.
How do you hope the reader will feel when they finish reading Love Me, Love Me Not?
Oh, that's a good question! I would like the reader to feel they've seen issues from a perspective they hadn't considered before and to want the best for Lucy. I deliberately made her unlikeable from the start as I wanted her to undergo a metamorphosis and find a sense of belonging.
The lead-up to the book release must be a busy time for you. Do you have any self-caring plans for the week?
Ohh! My self-care (which is going to sound crazy, Avalon) is cleaning. I love to clean. I'm also going to get on the river and go for a canoe. Maybe I'll take Doug.
---
Text: Avalon Afriyie
Photography: Brooke Harwood
---