Hyper-Nature is a mini-series with photographer Joya Berrow, whose incredible photographs share the stories of people connecting with their bodies and the natural world. We feel inspired by their gentle way of living and hope their activities inspire more conscious movement in our communities.
Hyper-Nature: Lily Bertrand Webb, Photographer and Surfer
We spoke to Lily Bertrand Webb, photographer by day and surfer by sea. As a deaf and cochlear implant user, she surfs without sound and has built a very unique relationship with the ocean.
We asked her a few questions about her relationship with nature and find out what inspires her the most.
What keeps you grounded?
My family & my friends.
How does connecting with nature make you feel?
It makes me feel alive and present.
What's your relationship to the ocean?
I respect the Mother Sea. She's a powerful force and full of surprises. Every time I go in the sea I have a different experience. Growing up swimming and surfing in Cornwall has taught me how to respect her.
Where is your favourite place in the world to surf?
St Agnes in Cornwall, I've been surfing there since I was 6 years old!
What inspires you?
The everyday. I always say, take your time to really look at your surroundings and take it all in.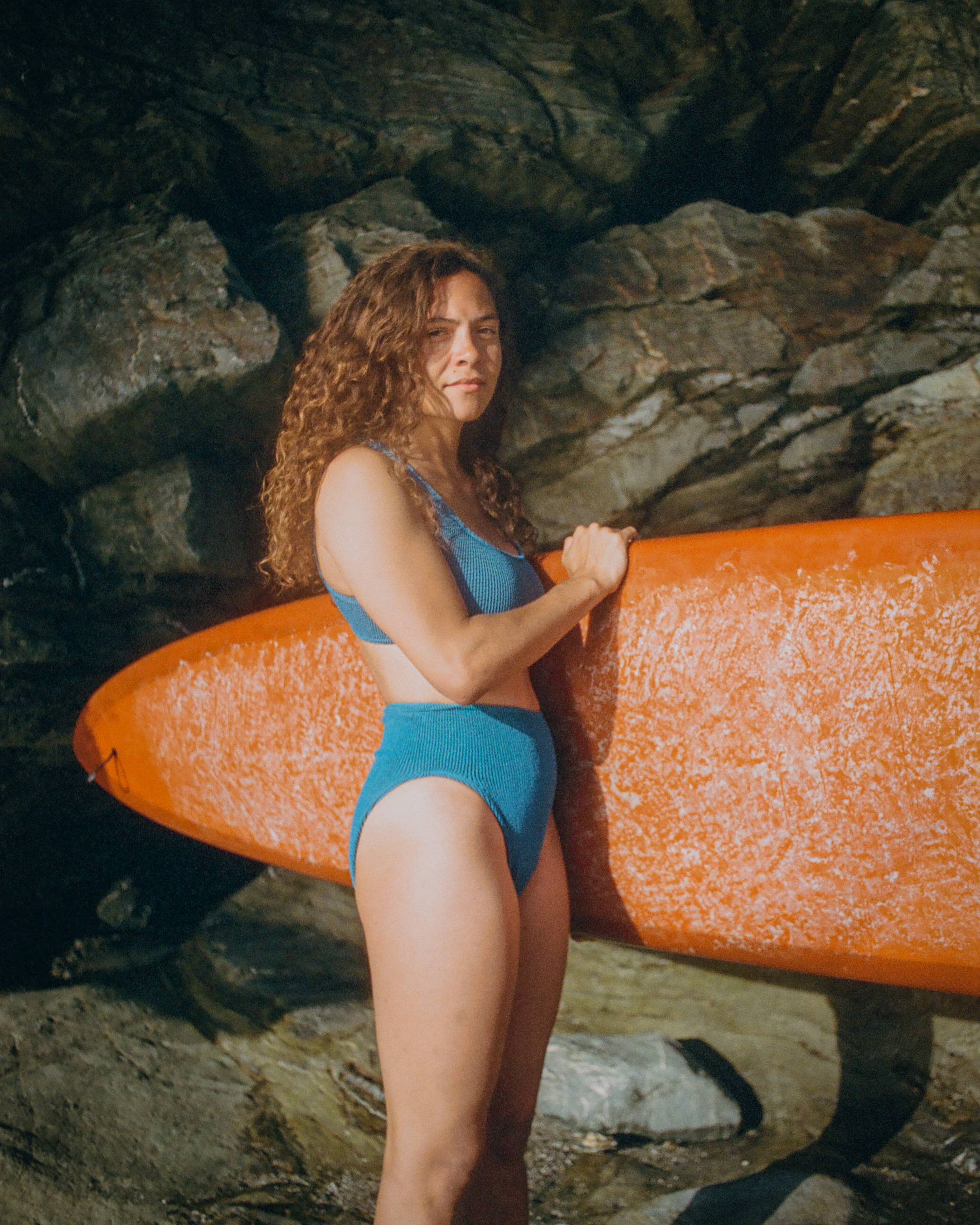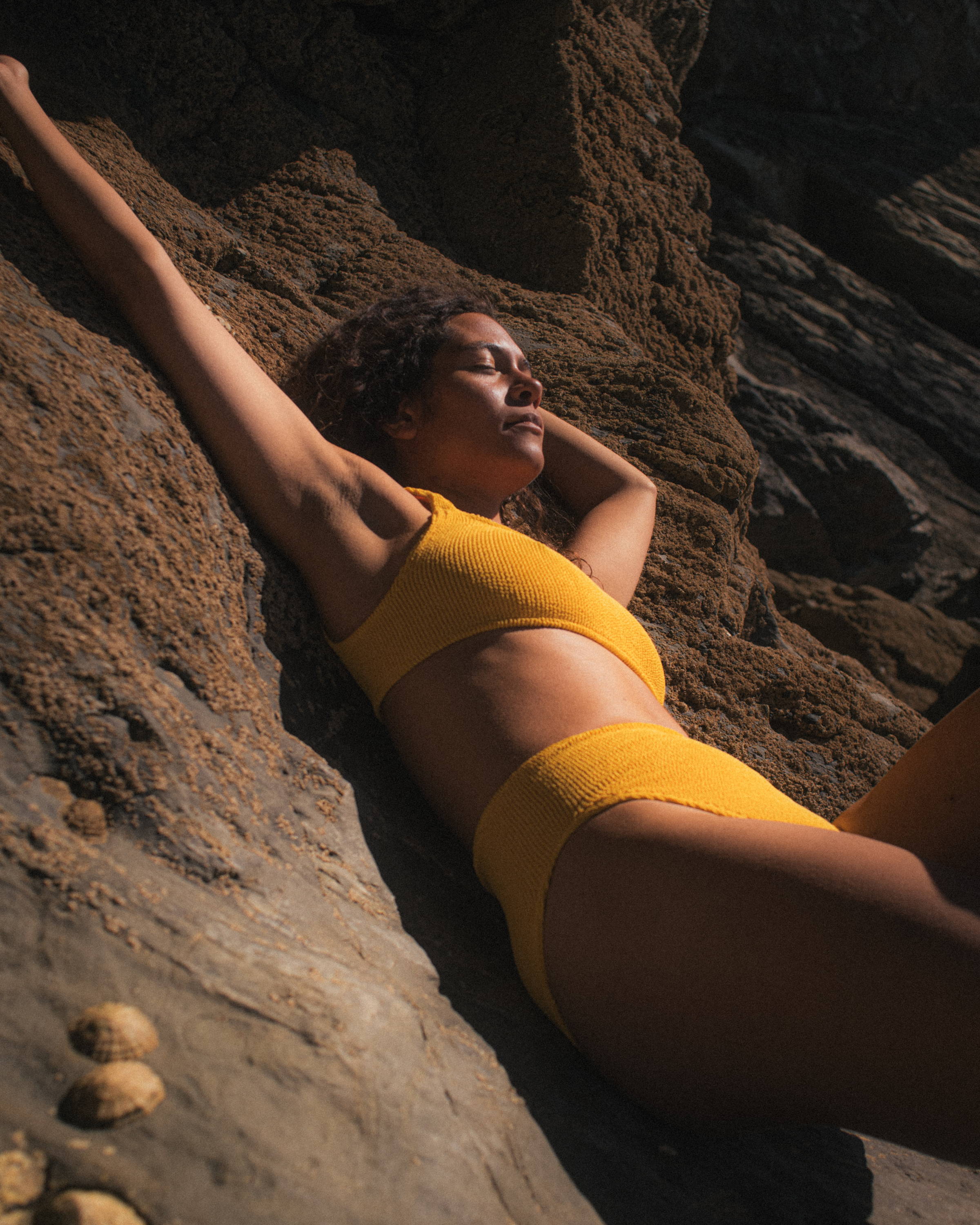 Tell me about your connection to the ocean?
Growing up, I spent my summer holidays in St Agnes, in Cornwall. My dad took up surfing when I was six years old and I've been copying him ever since.
Do you think the sea is a healer/spiritual?
Yes the sea is definitely a place to heal and nurture yourself. Recently, I've gone through a big break-up and the sea has been my safehaven, where I have found myself crying, laughing and healing. It really is a place where you can lose yourself and find yourself at the same time.
How does surfing make you feel?
Free. Present. Brave. Triumphant.
How does it feel to be in the water?
It's an out-of-body experience. Once you get over the initial shock from the cold water, the adrenaline wakes you up, mentally and physically.
When you go into the water your hearing is at 0%, how have you learnt to not be fearful of this moment?
It's absolutely terrifying haha! But what comes after that is a sense of achievement. We all have to overcome our fears and once we get past that and let go, we can feel free and anew.
Because I have to rely on my eyes for everything, I've got to keep my on the ball otherwise it could get very dangerous. This means I usually surf with my Dad and my Godfather and would never surf on my own. I also have to wear a helmet when I surf to protect my implant in case the board ever hits me.
My other senses are definitely more heightened out there. The feeling of the wind and waves, the taste of the sea, the sight of the glorious green ocean!
Do you feel more connected to your body and mind through surfing?
Yes. With surfing your body is constantly moving and in all different places. You're being battered by the wind and waves, holding the surfboard, paddling, sitting-up, laying down, standing up and always trying not to fall off!

Cornish rocks… do they make you feel grounded here? Or other ocean landscapes?
Whenever I come back to St Agnes I head straight to the beach to swim or surf and to look at the cliffs. There's nothing like it. It feels like home.
How has your view of your body changed with age?
I'm definitely more confident and comfortable in my skin now at 33 years old than when I was 23! I've accepted my body for what it is and have learnt to embrace it. I'm also now so much more aware of how to look after my body.
When do you feel most free in your body?
When I'm in the sea.
---
Text: Joya Berrow, Rosie Cohen
Photography: Joya Berrow
---