We created Verve with extra coverage and comfort for extra life stuff. In our new mini-series, we meet up with friends of Youswim who share how they've been wearing their favourite swimsuit.
Verve in Motion: Zuleha Oshodi
We spent a morning with London-based skateboarder and fashion designer, Zuleha Oshodi @zoolayuh, who showed us how she wears Verve.

Describe yourself in three words?
Determined, humorous & (good) chaotic.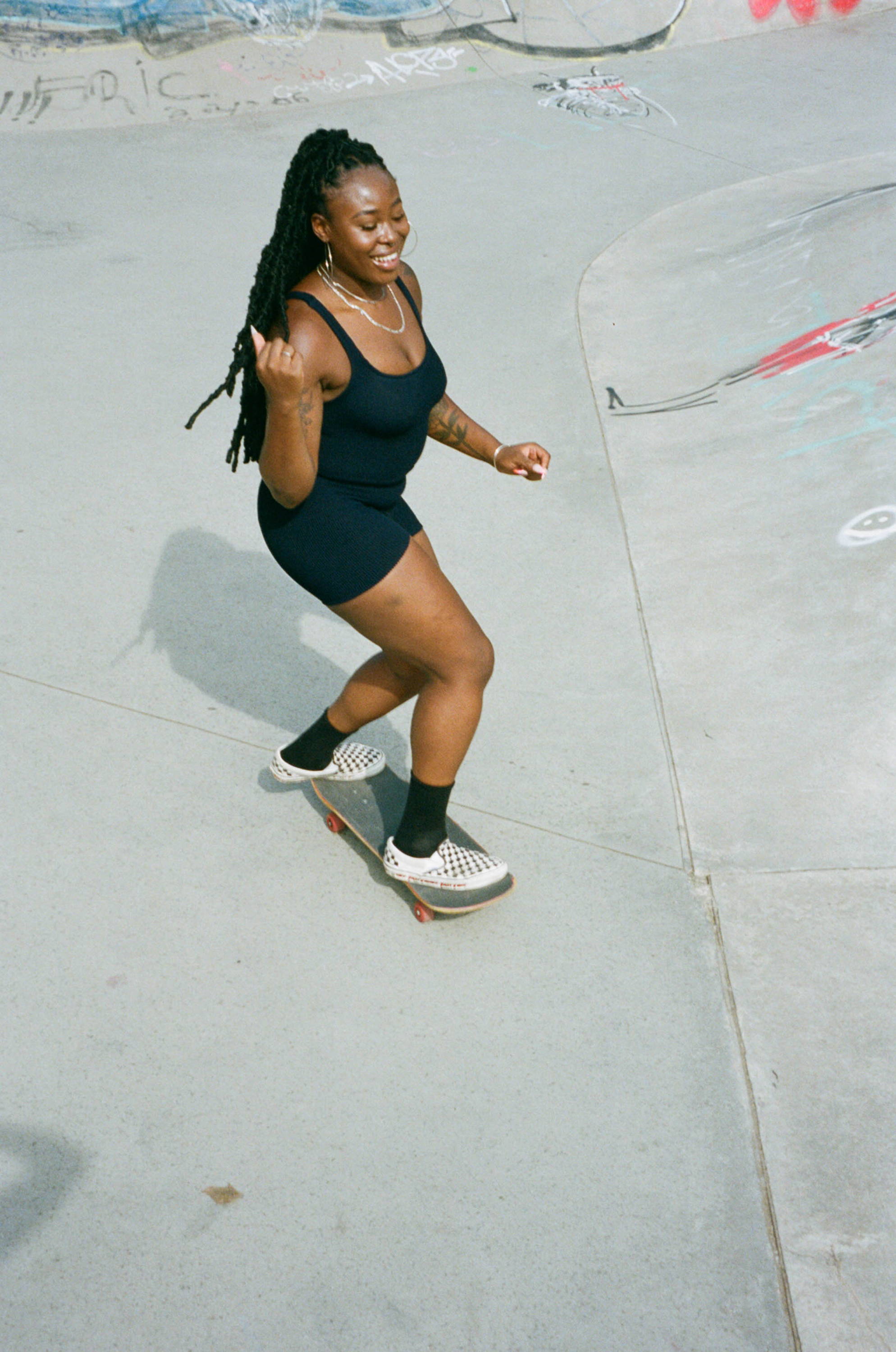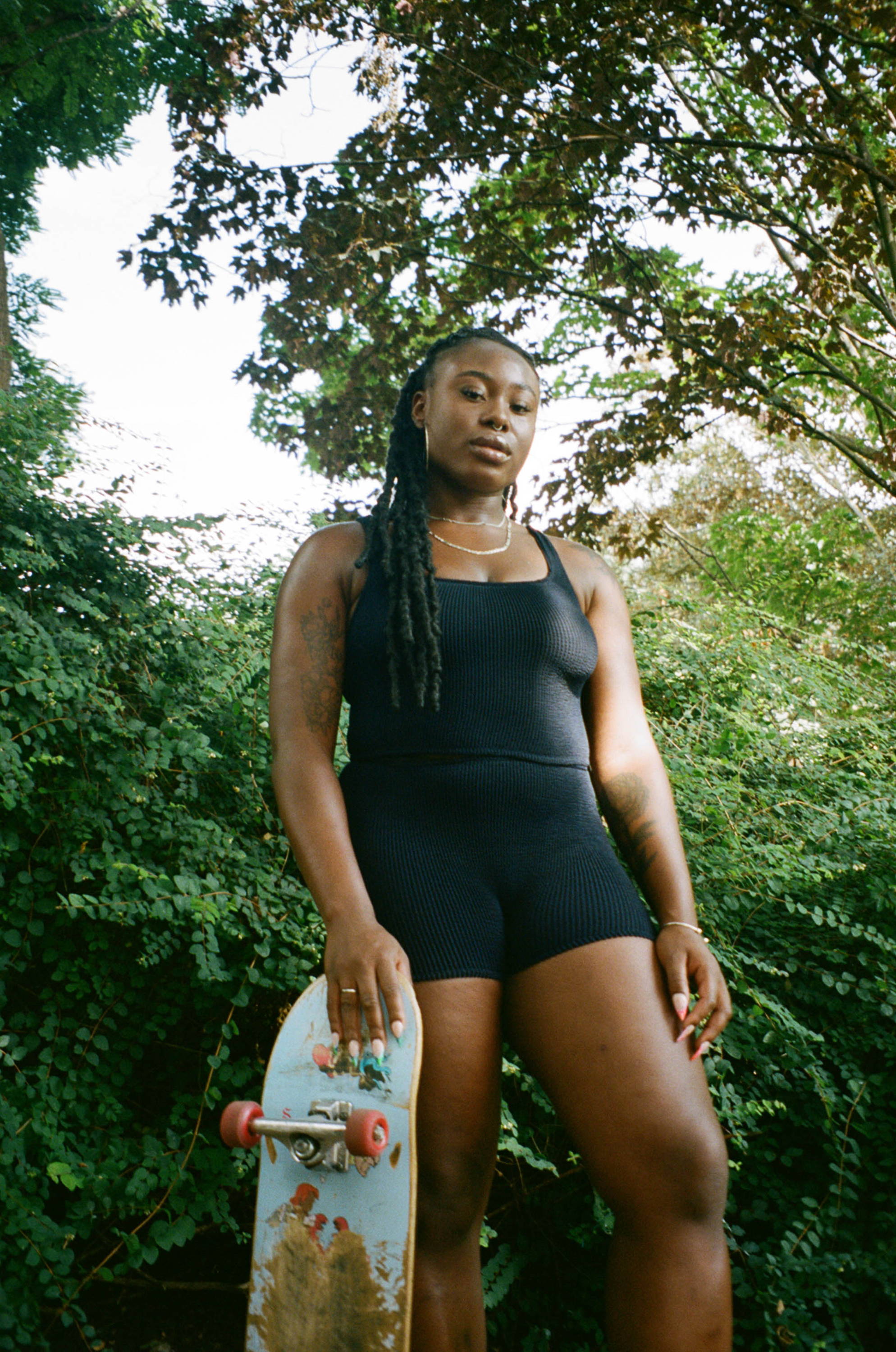 What keeps you balanced?
Making time to do the things I love to remind me of the joys of life. Whether that be skating, designing/sewing or dancing in 'da clurb' with my friends.

Your fave swimwear memory?
This bikini I bought that had this Black, yellow and white mismatch floral print adorned by bells on the ties, when I tell you this bikini has seen many a place with me whether that be the pool, the beach or a night out. I see swimwear as practical all-rounder clothing.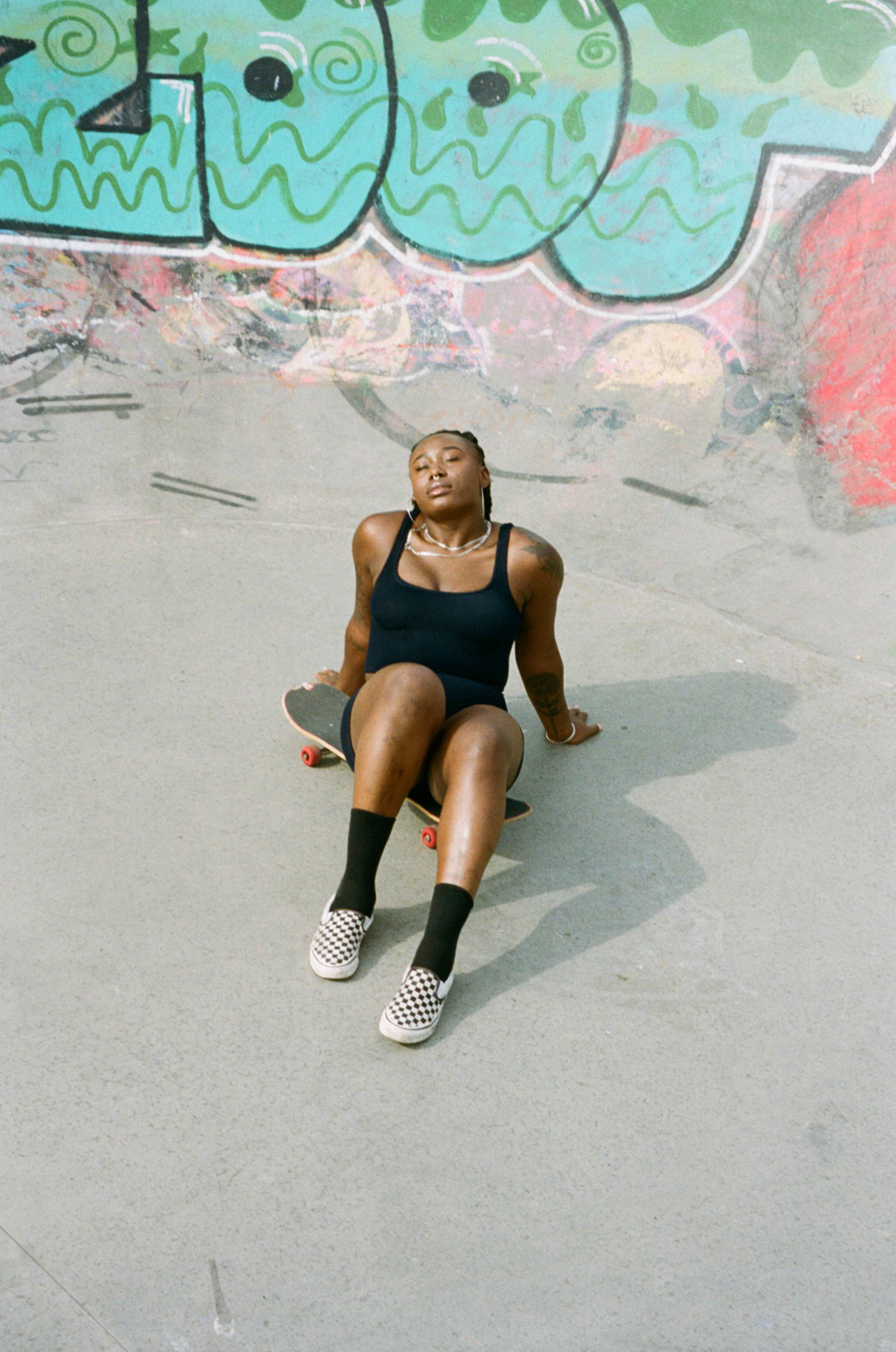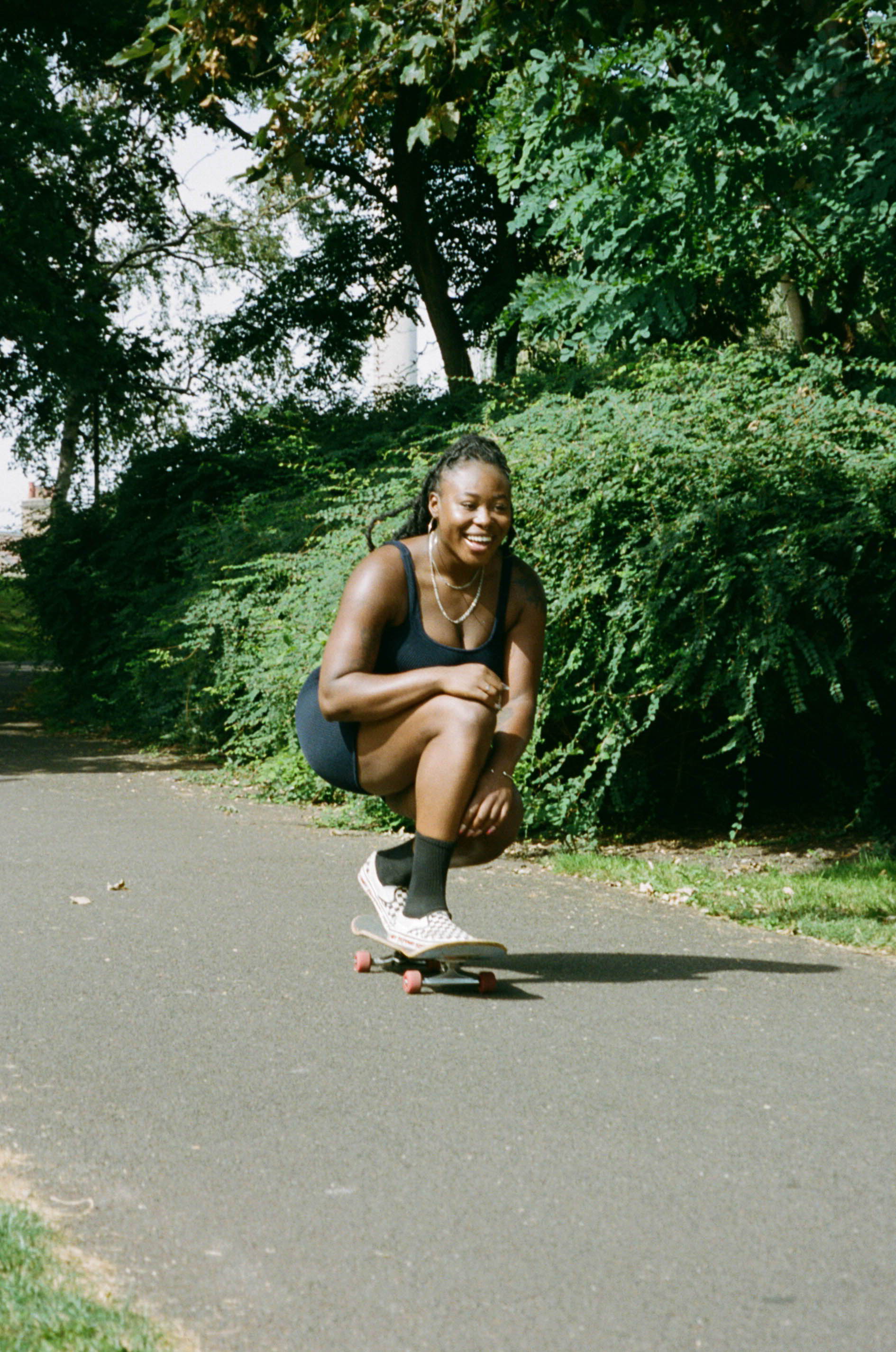 As the world starts ticking again, how are you spending time with your new found freedom?
Being anywhere but at home. I missed dressing up in actual clothes, going out and dancing, so being able to fully pretend I'm in a music video has been bliss.
Video: Milo Hutchings
Music: Jake Goodbody
Photography: Beau Gervais
Text: Rosie Cohen, Chelsea Covington
---