Diving In is an interview series dedicated to showcasing members of our community who are doing important, interesting and inspiring work. We feel very privileged to have a platform such as this to publish their stories, and are eternally grateful for their generosity in sharing them with us.
Diving In with Seren Jones: Co-founder of the Black Swimming Association
We spoke to Seren Jones, the talented journalist, podcast producer, and inspirational co-founder of the Black Swimming Association, whose admirable aim is to break down the barriers that ethnic minorities have faced in swimming and to encourage more people in these communities to swim.⁠
⁠
Seren speaks honestly about her time as a journalist during a challenging year, her enduring love for swimming, and her mission to make it more accessible.⁠
Tell us about yourself and what you do
My name is Seren Tanaka Lloyd Jones. I'm 27, I'm proudly Welsh and Zimbabwean, I was born in London but I'm a Cardiff kid.
I think I've realised recently that I do a lot, and I'm grateful for that. I've just left my long term job at the BBC and I'm now a senior podcast producer at a US podcast production company so life is a bit mad right now, but we can't just stay in our comfort zones forever! (Nothing grows in a comfort zone).
I'm also a co-founder of the Black Swimming Association, a charity working towards making the UK's aquatics sector more diverse and inclusive. I launched the BSA last March before the pandemic hit - it's my baby and it won't stop growing but it's one of the best decisions I've made so far.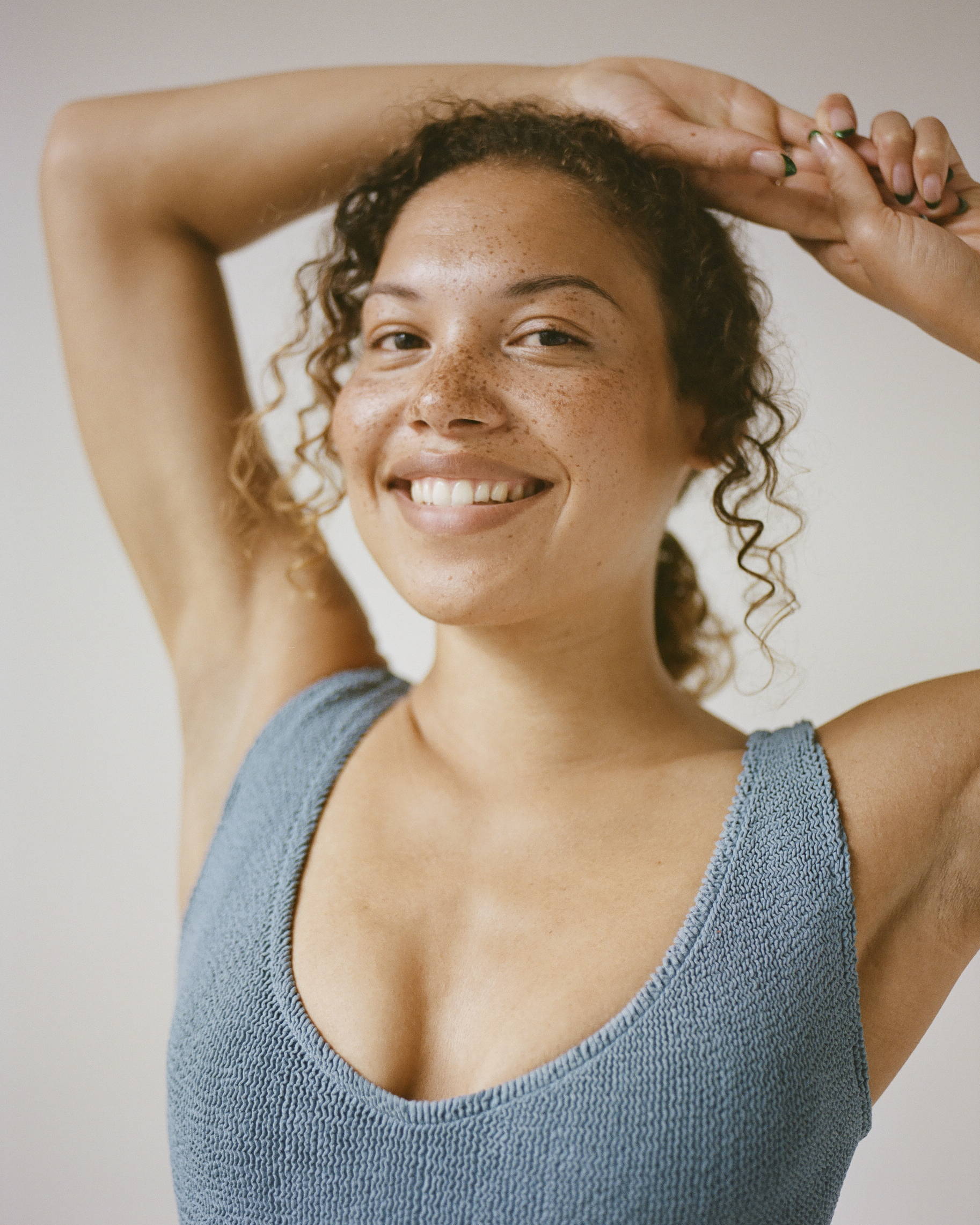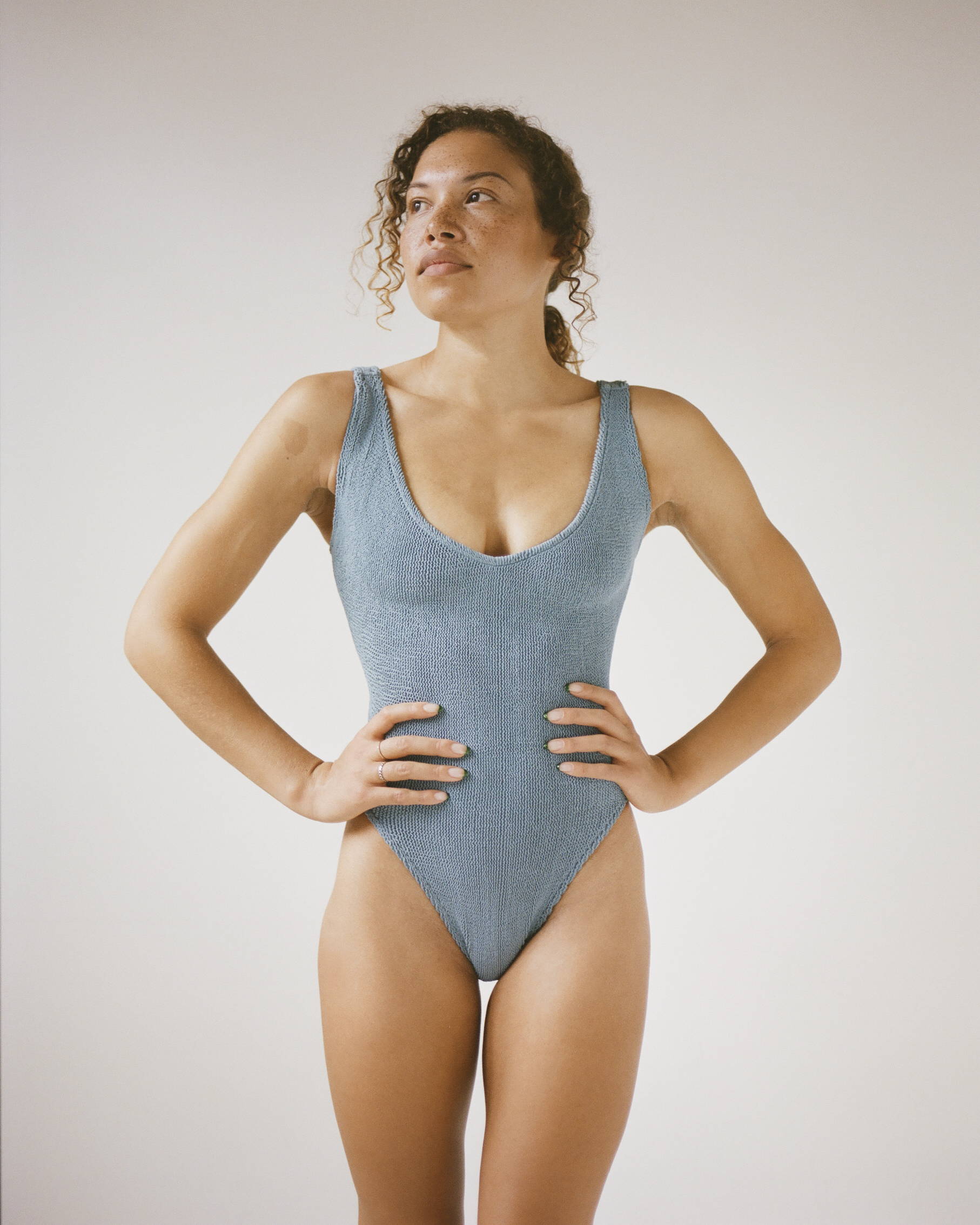 You have reported on and produced a lot of work that centred on really hard-hitting, heavy issues and world events over the last year and a half from Covid to systemic racism; which featured so much grief, death and injustice. What was your experience of working as a journalist last year?
If I had to use three words to sum up what it's been like working as a journalist over the last 18 months, I would choose: relentless, exhausting, rewarding. No doubt all journos had a rough ride, reporting during a global pandemic — an experience that we have never endured before in our lives was emotionally taxing.

Trying to decipher and understand a virus that was so swiftly developing, evolving and taking too many loved ones was both history-in-the-making and at times absolutely petrifying. Monitoring daily outbreaks and death tolls was overwhelming, and believing that it would only be a matter of time until it reached me and my loved ones became a form of mild psychological torture at times. It was all so nerve-wracking. Looking back I realise it was a really dark period.

Then I remember that on top of this medical pandemic we had a racial one: the murder of George Floyd, which brought about the global resurgence of the Black Lives Matter movement. Watching and listening to footage of his murder on repeat, watching his funeral, clipping audio of his mourning family members, editing the witness testimonies at Derek Chauvin's trial — it was all A LOT. Probably too much in hindsight. Going through all that with very little support in the newsroom was painful.

When I look back to how I got through that time, I remember having bad headaches, burnout and crying a lot - that kind of heavy, painful sobbing. The mad thing is you could ask 100 other Black journos how they found working in 2020 and I'm sure the answers wouldn't be all that different. It wasn't right but it's just how it was. But on the flip side, I'm grateful to have come out the other side (albeit slightly battered) pretty okay. I'm still here and I've learned a lot about who I am, the state of the world and the state of our newsrooms. Life always goes on, so we move.
What drew you to journalism?
The people! It's always been about the people and the impact we have on others. I've always loved people and loved talking, loved getting to know someone. As cliche as it sounds everyone has a story worth telling - you just have to dig it out of them with care.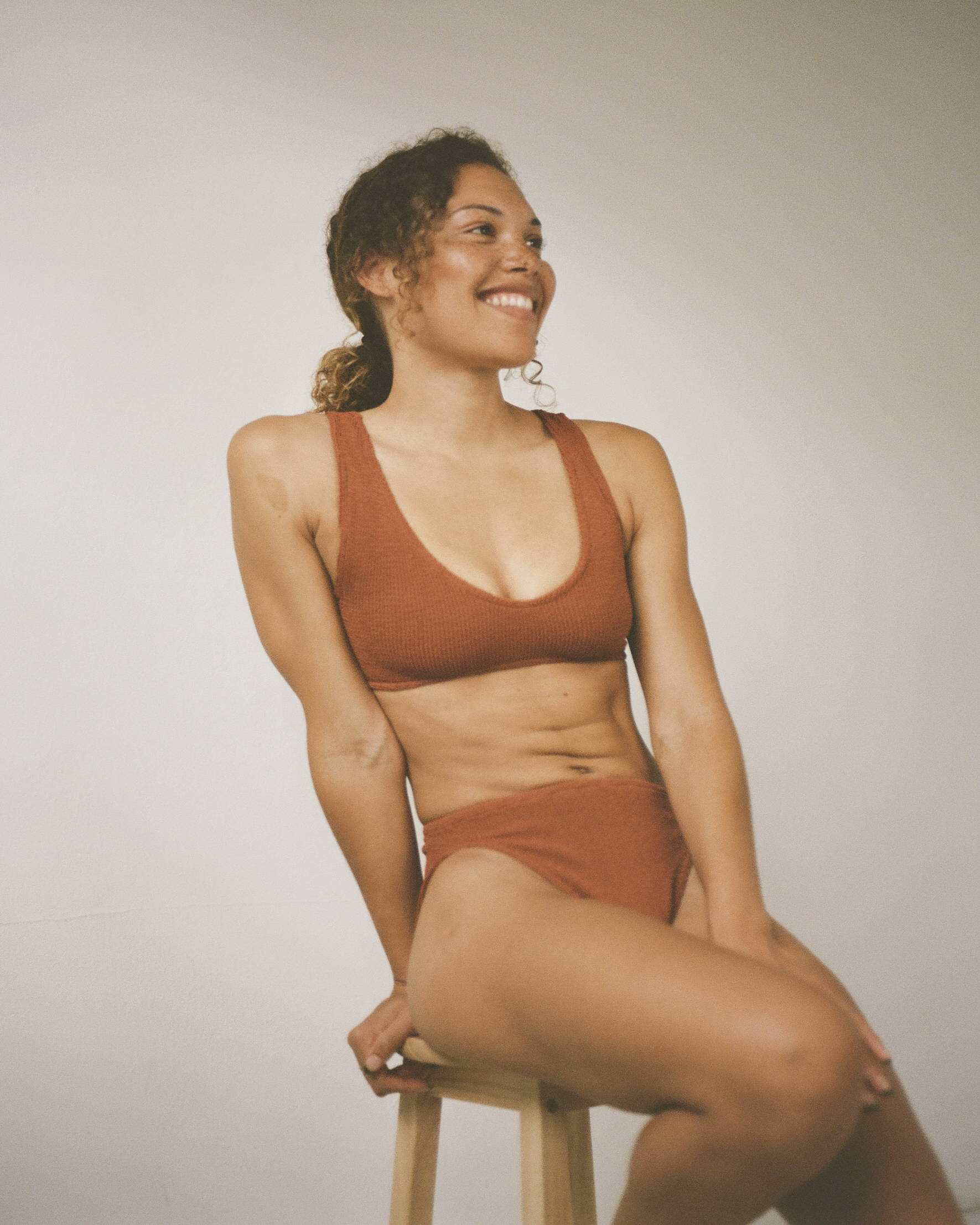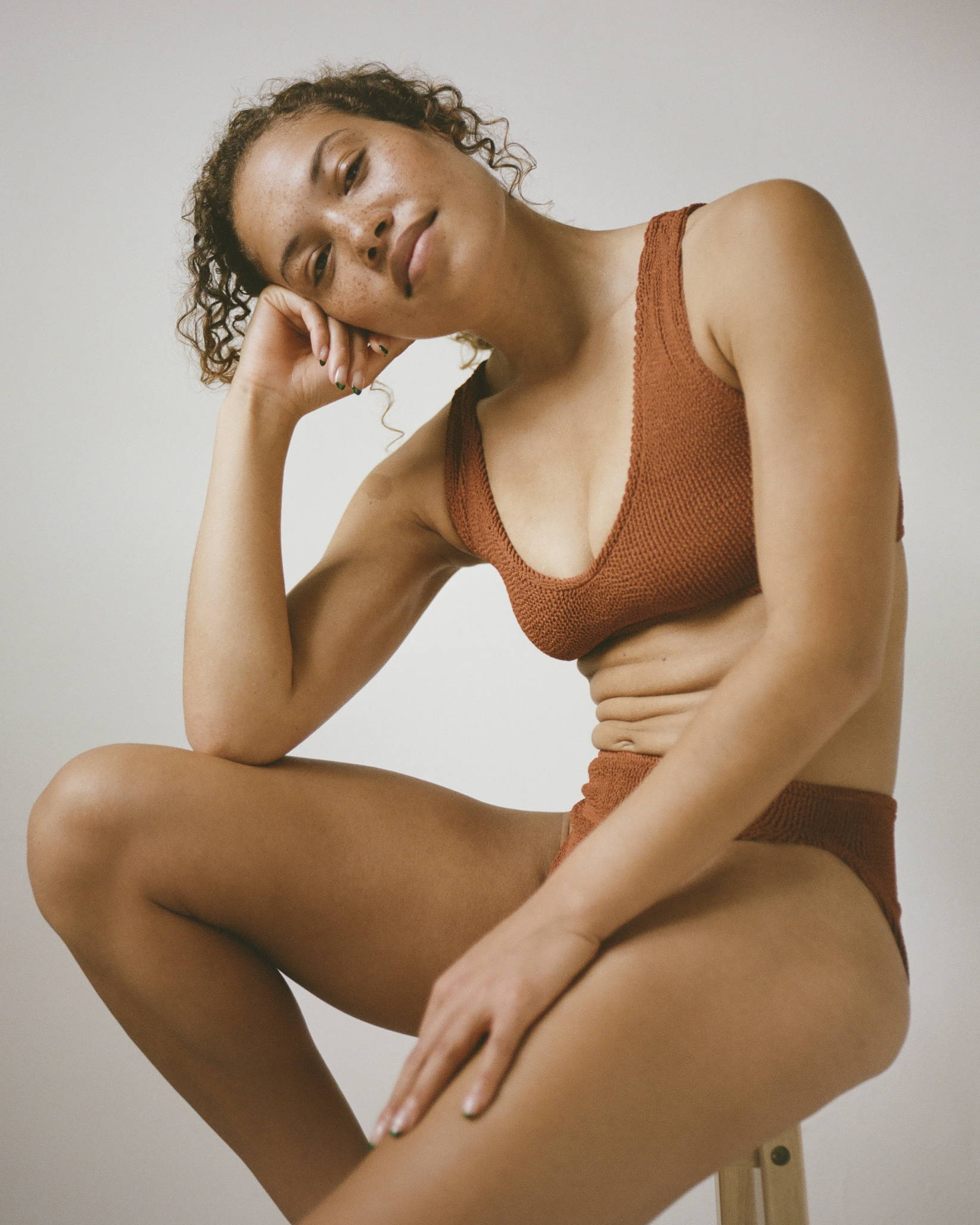 You have spoken candidly about the loss and almost displacement you felt when you stopped swimming. In one mis/educate podcast episode, you describe going through a really dark period, experiencing an identity crisis and a loss of self and purpose.
How did you navigate this time and what is the greatest takeaway you had from this experience?
Yeah, that was a rough six months for me! Even though I'd been warned by a few people about retirement blues, I really didn't see it coming - I was surprised that it had such an effect on me, especially because on the surface my new life was coming together really nicely. I'd started working at the BBC and I was living at home again, but I woke up one morning and just couldn't get out of bed. After 13 years of introducing myself as a swimmer I no longer owned that label, so I thought I didn't have a purpose and had no clue how to deal with that.

Since then I've learned that practising gratitude is so important and doing so daily really helps me and puts things into perspective. I still remind myself that after all this time missing swimming is so much better than despising it, because it meant that I was lucky enough to have finished on a high - and that's something not a lot of athletes can relate to.

I've also had to work on my nostalgia - I'm naturally a really nostalgic person so instead of spending my time stuck in the past, convincing myself that my life peaked in 2016, I try and look ahead to the future and look for ways to replicate and manifest those positive emotions that I had as a swimmer to whatever comes next for me as a non-swimmer. Sometimes I get nervous that I'll never be as good at anything as I was at swimming, but my biggest takeaway is I was a really fast swimmer because I swam for 13 years. I've only been in the workforce for five — so I need to CHILL OUT!
You were a competitive swimmer until the age of 22 and you have said in interviews that you haven't experienced the rush that you used to get from swimming since. What does swimming mean to you? Do you still swim regularly?
Wow, how much time do we have?! Swimming was my first love. It's honestly given me so much, I don't know where to begin. As a child, it gave me joy, and the ability to save my own life and be water confident. As a teenager, it gave me my drive, motivation and purpose. As a university student, it gave me my work ethic, my self-confidence and self-love. Now as an adult five years post-retirement, it provides me with my best memories and best friends.

I don't swim 20 hours a week anymore because that's actually mad, but I swim when I'm SUPER stressed. Probably like twice a month, although I should go more often! After I swim, I feel like 90% of my problems have just disappeared or solved themselves. I've started open water and cold water swimming so I'm just getting used to that. VERY different to indoor sprinting and heavy lifting!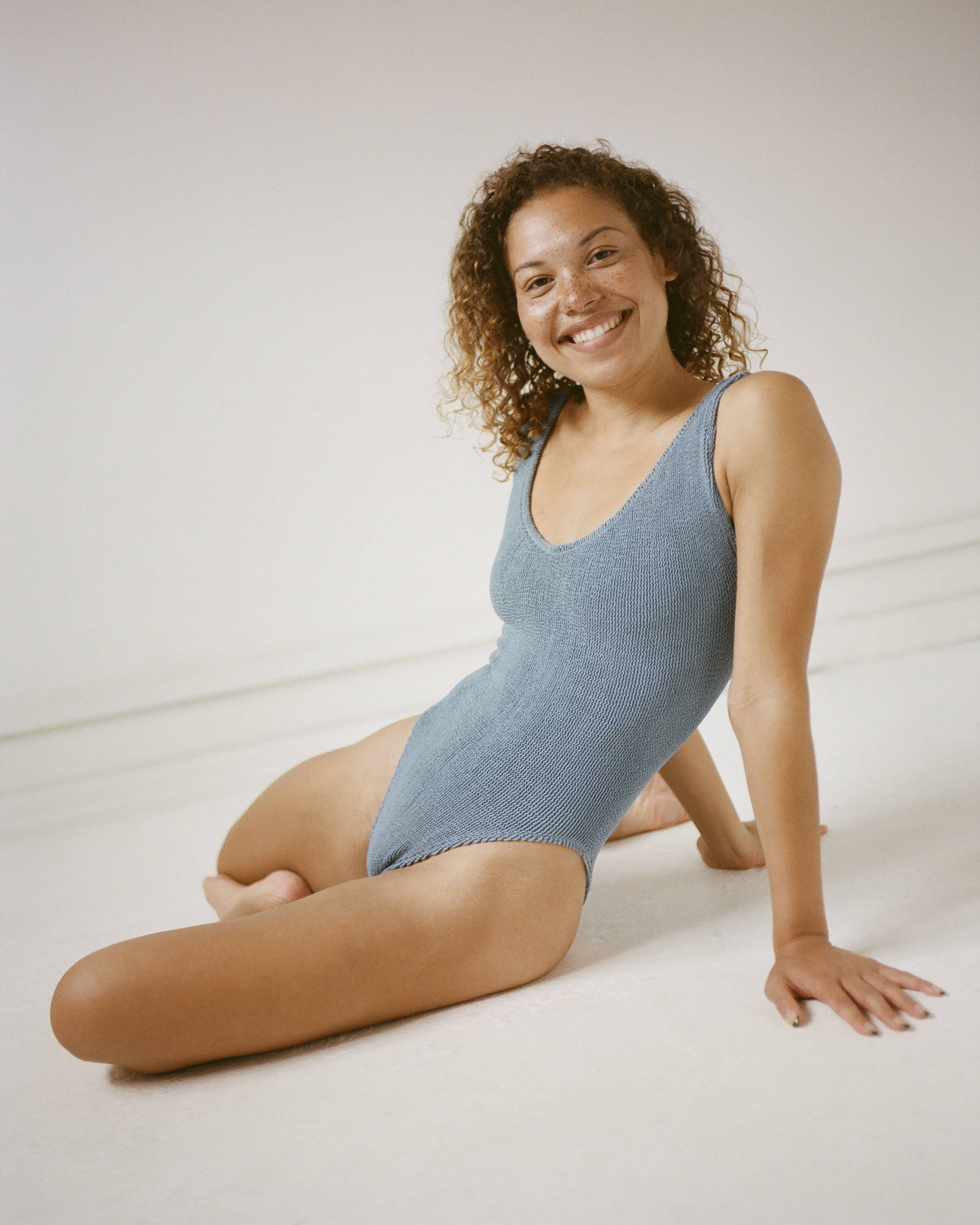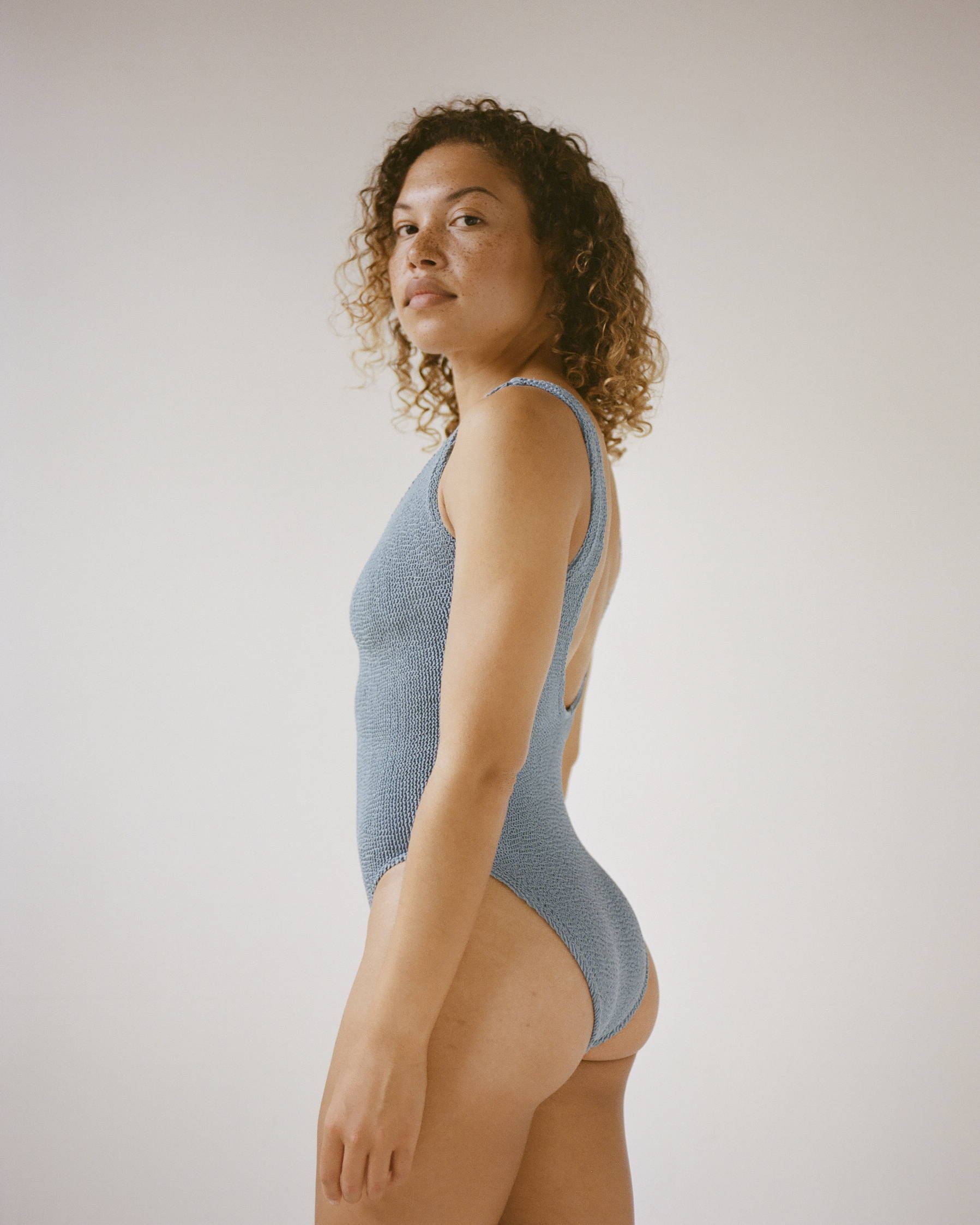 You are a co-founder of the Black Swimming Association. What is the BSA's mission and what inspired you, along with your three co-founders, to found the charity?
Our mission at the BSA is to work towards a future with ethnic diversity in aquatics. I was inspired to birth the BSA after spending time in America whilst I was making an investigative radio documentary about the lack of Black women in competitive swimming. It quickly became all about doing more for the next generation of young Black swimmers.

I basically wanted to create a safe space for Black people who love swimming - that space didn't exist when I was growing up and progressing through the swimming ranks and I think if it did exist, the British swimming landscape may look slightly different today. Even though I was so happy with my doc, the truth was I didn't know if I'd made a real difference. It was like a test for me, now that I'd talked the talk, could I actually persuade a parent or child to get into the water and stay there? Swimming has given me so much over the years and has so many benefits - I wanted to make sure that people who look like me have access to the same opportunities that I had because these opportunities can be life-changing.
One of your co-founders, Alice Dearing, competed in the recent Olympics as the first Black woman to swim for Team GB. This would have been hugely inspiring to young Black swimmers. How important is it to increase Black and Asian representation in the sport?
Hugely important. We are what we see, right? It's that simple. Not only are so many Black and Asian kids missing out on the mental and physical health benefits that swimming has to offer - as well as crucial water safety education that can save their lives - but Team GB and other national governing bodies are excluding huge groups of children who could potentially be the next Michael Phelps or Simone Manuel. The way the stats are at the moment, with 80% of Black children and 78% of Asian children in England not swimming, means that everyone is losing.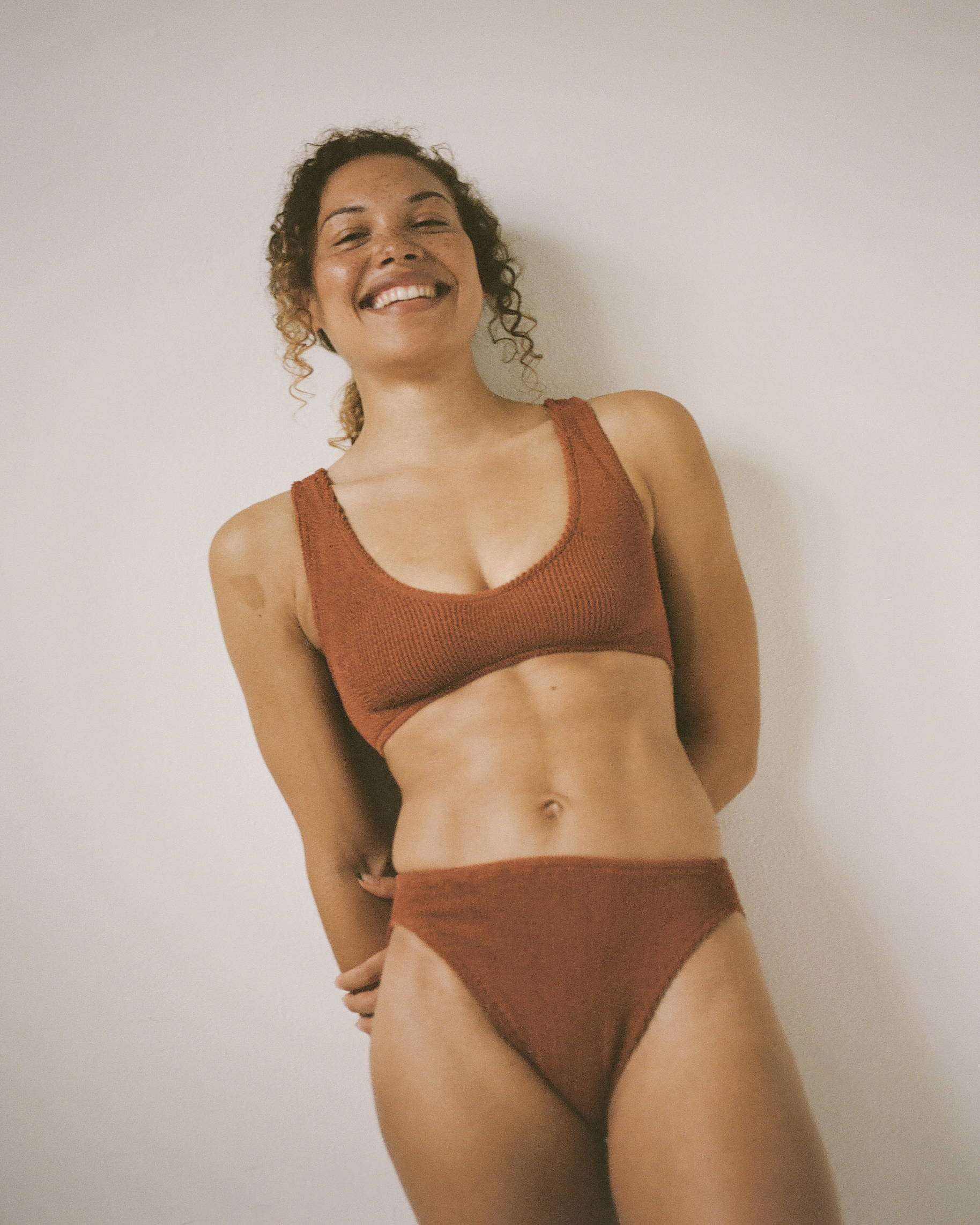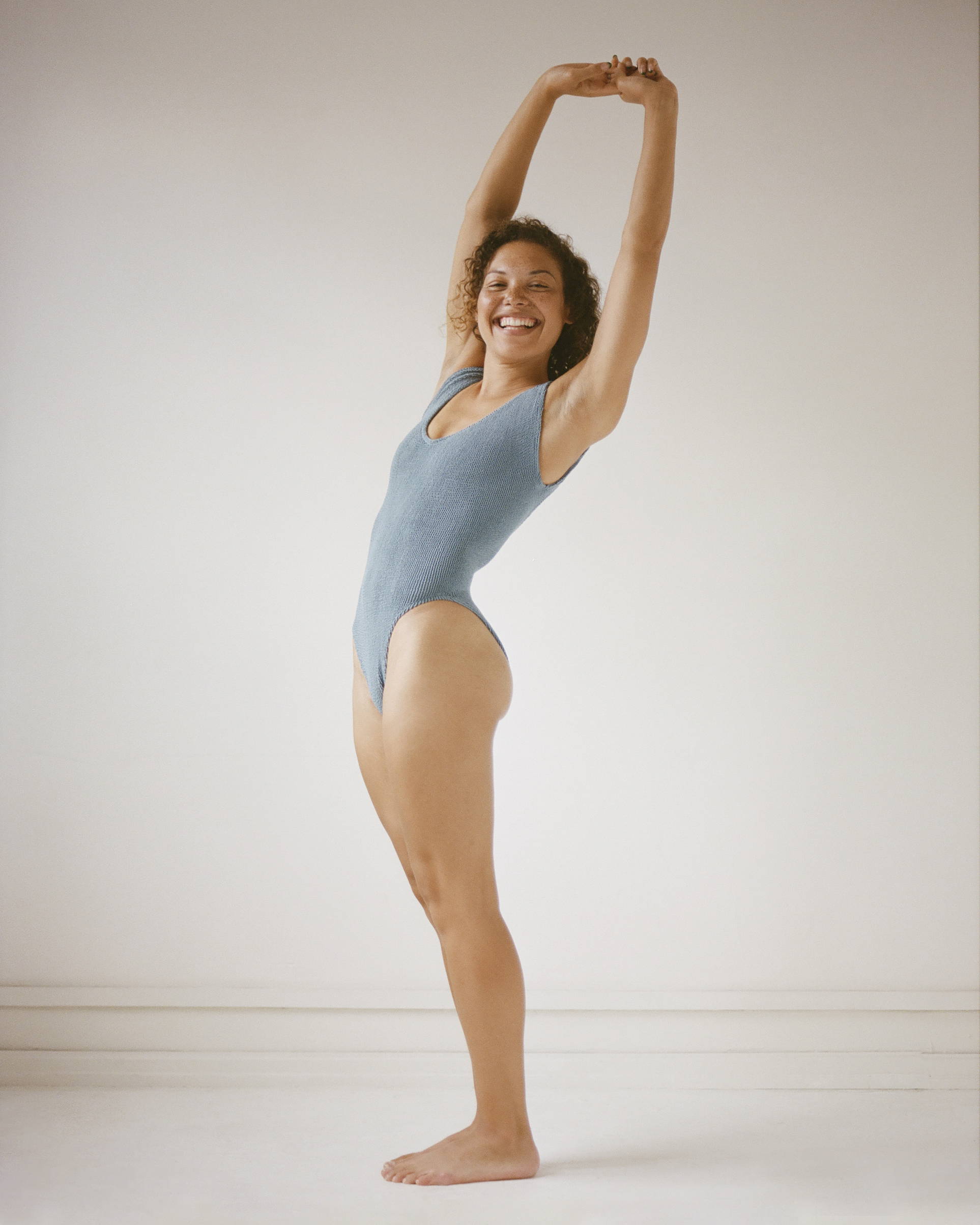 What role do you think brands, such as Youswim, can and should be playing in achieving the goal of actively encouraging inclusion for African, Caribbean and Asian communities?
I think some western swimming brands are starting to understand that they've been super successful in catering to the needs of the majority of people who are involved in aquatics — because the majority is white and usually middle to upper class — so the target audience in the past has been served really well. What they haven't been doing as successfully is being open-minded about being inclusive and growing their base, but that's slowly changing!
We've seen a peak in new products like modest swimwear and diverse swim caps. I think designing projects — whether it's policy or swimwear — with specific communities in mind will go a long way. Doing all this stuff without taking important factors into consideration that contribute to precluding these communities from taking part in aquatics, like culture and finance, will quickly turn a good intention into a tick box exercise.
Brands need to stop guessing and do the heavy lifting. These communities aren't 'hard to reach,' you just need to do the appropriate work to reach them. And a lot of the time that means establishing trust and building relationships. It's not easy, but if it were we wouldn't be in this position today and there'd be no need for the BSA. I think it's time to stop talking and start doing, and when we do, we'll see who's still standing.
Text: Rosie Cohen, Frankie Glace, Chelsea Covington
Photography: Lily Brown
---